250 km above the Arctic Circle
Abisko is situated 100km north of Kiruna on the way to Narvik following the E-10 highway. It's easy to come here by train, bus or car.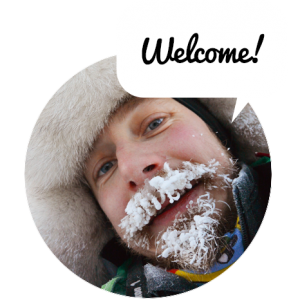 You will arrive at Kiruna Airport and from there you can take a door-to-door airport shuttle directly to Abisko.
When you get off at the train stop Abisko Östra you will go under the railway, when you are in the tunnel you turn right and walk up the hill, after that you will see signs to Abisko.net.(pointing left) The total distance from the train station to our hostel is around 250m.
www.sj.se
You walk towards the trainstation, follow the signs that say "Red direction" once you have passed the tunnel under the railway you turn left and you will see the sign that read Abisko.net The total distance from the bus stop Abisko Östra to our hostel is around 500m.
www.ltnbd.se